Milind Soman, the 51 year old public figure seems to get better and fitter with age. The man who had enthralled the Indian masses by completing the Ironman triathlon in 2015 now boasts off another tag – 'The ULTRAMAN.'
Milind Soman achieved the unreal feat by covering an astonishing distance of 515 Kms over a period of 3 days.
ULTRAMAN – Milind Soman
The first obstacle meant to be overcome on the first day was a 10 kilometre swim followed by a 148 kilometre bike ride. Enough already? No its Ultraman folks. The second day beckons with a 276 kilometre bike ride and the third with a nasty 84 kilometre run.
Milind Soman overcame the monster obstacles in a very composed, unruffled manner even though their were moments of slight bother. He encountered a tyre puncture on the very first day of the event but that hardly affected his cause. Not only did he manage to complete the race in time but also became the only participant to complete his run barefoot.
Although he is not the only Indian to achieve this feat. The first ever Indian to have ever completed this race was a woman. 'Anu Vaidyanathan' became the first Indian to complete the race in Canada in 2009. Although she was half the age of Milind Soman it was an incredible feat nonetheless. Most of all she did it as a PhD student without being sponsored by anyone.
It sure demands the hell out of a person, especially when he is 51. Although nothing is impossible if you're in Milind Soman's boots. His records say it all.  Running 1500 kilometres in 30 days to spread awareness, ambassador of greenathon and pinkathon (India's largest women only marathon).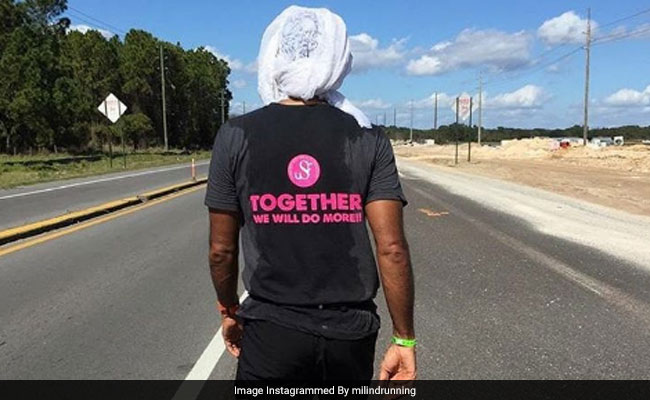 Soman, better known as a Bollywood celebrity started of his career as a national swimming player. He went on to win four successive titles at senior national level as well. It's amazing how even after becoming a Bollywood celebrity he chose to delve deeper into his passion of fitness and endurance training. Furthermore, we could only expect magical things from the MAN.
Comments
comments